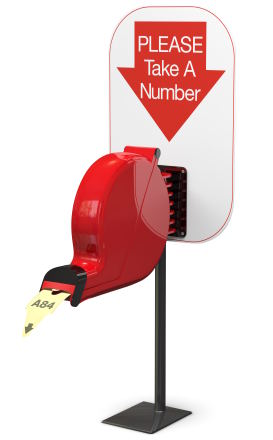 A matrix organization allows you to build teams with a high degree of specialization and top-notch skills, plan your resourcing easily, and encourages sharing knowledge between product teams. A matrix organization is great. Except that it's not, not for developing software.
It's not great when coders don't do any testing because it's the QA department's responsibility. It's not great when it takes a week to go through the DBA team to have a column added to a database table. It's not great when developers have never directly talked to an actual end-user.
Please take a number. We will be able to look at your request in three or four days.
This is why startups get things done quickly. They have a small number of people, and most of them can and will do everything. There is no DBA team and no red tape. You can just add that damn column when you feel like it.
If you have separate departments for customer support, QA, development, product management, and so on, you should seriously consider tearing down those silos and replace them with real teams.
Of course, there are limits to what responsibilities teams should have to be successful. You probably shouldn't have to set up your own network infrastructure, negotiate the rent, or unblock the toilet. If you have someone to do these things for you, that's great. If you don't… well, that's life. I would rather unblock a toilet myself than try to keep it in. You?
Related posts:
If you liked this, click here to receive new posts in a reader.
You should also follow me on Twitter here.