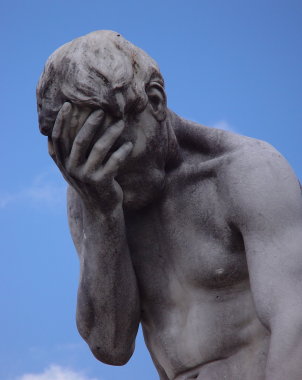 Picture the last time you were hiring.  Did you have trouble finding the best programmers and technical talent?
Well, chances are you're doing it wrong.
Here's my top list of big mistakes I've seen or done myself, and some helpful pointers on how to avoid them.
Do you post boring job ads?
The world is full of ordinary and basic job ads.  The first step in the long and rocky road to a successful hire is to get people to make note of your ad.  Spend time crafting a killer job ad which captures developers' attention.
Do you post ads in the wrong places?
You have to know your target audience.  Post your ad to the relevant places which great developers follow.  At the moment, one of these places might be  jobs.stackoverflow.com.  These things change quickly, so be sure to follow the trends even though you're not looking to hire right now.
Do you fail to immediately answer all applications?
A long time ago, I applied for a programmer job at a well known Finnish software company.  I sent them my resume but heard nothing back for a long time.  Finally, after several weeks of submitting my application, I received a reply thanking me for my interest in the "storage attendant job", and informed me that unfortunately at this time they cannot hire me.  By then I had already been hired somewhere else.
You should immediately answer all job applications to let the applicant know that their application was received.  Also inform the applicant on how your recruiting process works, and when should they expect to hear more from you.  Radio silence will never work to your advantage.
Do you skip phone interviews?
Phone interviews are a great way to quickly find out if the applicant is a good communicator.  Nothing is more frustrating than going through all the trouble of setting up a job interview, only to find out that you can't quite grapple a thick Elbonian accent.
Do you hire people who "might be good"?
You should only hire people who are definitely good.  Only hire if you're reasonably sure that the person would be a great fit in your team.  The cost for training in a developer are high.  If things don't turn out well, you've lost a lot of time and money.  Not quite sure if the candidate would be great?  That's a no hire.
Do you ignore the local universities?
This is a glaring problem at least in Finland – maybe things are better on other parts of the planet.  Universities are full of smart people.  At some point, these people start looking for their first jobs.  For the best programmers this could well be the only time they are on the job market.  For the rest of their careers they just kind of go work wherever they want.
You would be wise to build a relationship with the relevant fraternities, sororities, and student guilds.  By "relationship", I mostly mean free beer in exchange of a little attention.  When the students start looking for that first job, your company could well be among the first that springs to mind.
Do you not do internships?
Summer internships are a fantastic way to get young and motivated people working for you, before they are forever gone from the job market.  It's also less risky than flat-out hiring, both for the intern and your company.
Now, picture again the last time you were hiring.  What would you change if you could do it over again?
Related posts:
If you liked this, click here to receive new posts in a reader.
You should also follow me on Twitter here.